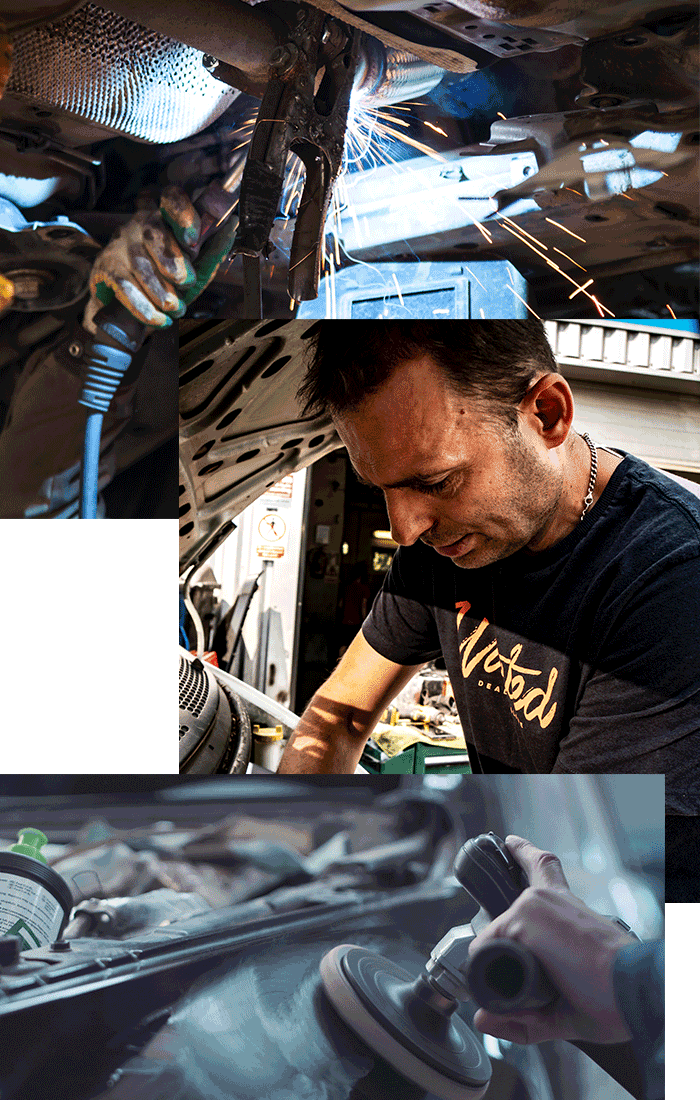 Your Local Car Repair Garage in Kingston
Making sure you get your vehicle regularly serviced can help to identify any potential issues and can save you a lot of money in the long run. Our experts will ensure that your car is professionally serviced to enable you to enjoy safer driving when you're on the road. It is important to get your car serviced regularly by professional mechanics and this is something that can benefit you in many ways.
Keeping your vehicle in good working order: With a proper, professional service you can help to keep your vehicle in good working order. This means that you can look forward to a smoother drive and you will be able to benefit from enhanced safety while on the road.
The team at Car Repair Kingston are fully trained in car repair and servicing virtually any make and model of vehicle including BMW, Volkswagen, Mercedes Benz, Audi, Range Rover, Jeep, Toyota, Mini, Jaguar, Alfa Romeo and many more… 
Suspension
Springs and Shock absorbers form part of your vehicle's suspension system designed to reduce the effect of bumps and vibrations from road surfaces, providing you with a more comfortable ride. A good suspension system also helps to maintain vehicle stability and handling as well as helping to reduce your braking distance.
Exhaust Repairs and Replacements
A faulty exhaust system can lead to MOT failure and costly re-test fees. But don't worry, because at Car Repair Kingston, we can examine your exhaust and catalytic converter for you. If you do require a replacement system, you can choose from a huge range.
Engine light on? – No longer do you need to be concerned if it is safe to drive.
Cambelt Replacements
Cambelts are an essential part of your vehicle and not replacing your cambelt at the manufacturer's recommended guidelines can result in serious damage to your car's engine. Here at Car Repair Kingston we are keen to help you avoid huge repair bills caused by cambelt failure.
Brake Replacement
Car Brakes are a critical safety item for any vehicle. To ensure that your vehicle has maximum stopping power, your car brakes must be regularly checked and maintained for optimum braking efficiency. By completing these simple checks, you will drastically reduce the chances of an accident, in addition to reducing the possibility of costly bills in the future.
To help ensure that your car brakes are always at their best, we offer a unique no obligation FREE OF CHARGE brake check. Once completed our technicians will fully test your car brakes and provide a detailed report.
Clutch Replacements
Slipping Clutch? Fast and efficient clutch replacement by a team that have made it their business to be the best , we also offer a recovery service. With full workshop facilities and having invested heavily in the latest diagnostic equipment we offer full servicing using quality OE equivalent parts.
We offer a range of high quality new clutches from Europe's leading clutch manufacturers. All parts fitted carry a 2 year or 24,000 mile warranty (excluding taxis, driving schools and commercial vehicles). We are Tyre Pressure Monitoring System (TPMS) Specialists and Component Protection Removal, DPF and EGR Solution, gearbox adaptation and servicing repairs in Kingston.